On 3rd February, early access to the Kanban board for Opportunities was made available, and as an avid user of Kanban like boards, I thought I would give it a spin. Kanban is a method of visualising and planning activities by their status. In the standard model app you can apply a process to any record, having a step by step guide to your business process.
UPDATE
I have been playing with this further, and it seems that there is a large caveat around the process that the Kanban uses, details at the end
Enabling the Wave 1 Early Access
Goto https://admin.powerplatform.microsoft.com/, Environments, choose your environment
On the right hand side, there is now an option to Enable the 2020 Wave 1 Early Access. Here, you can see that I have enabled mine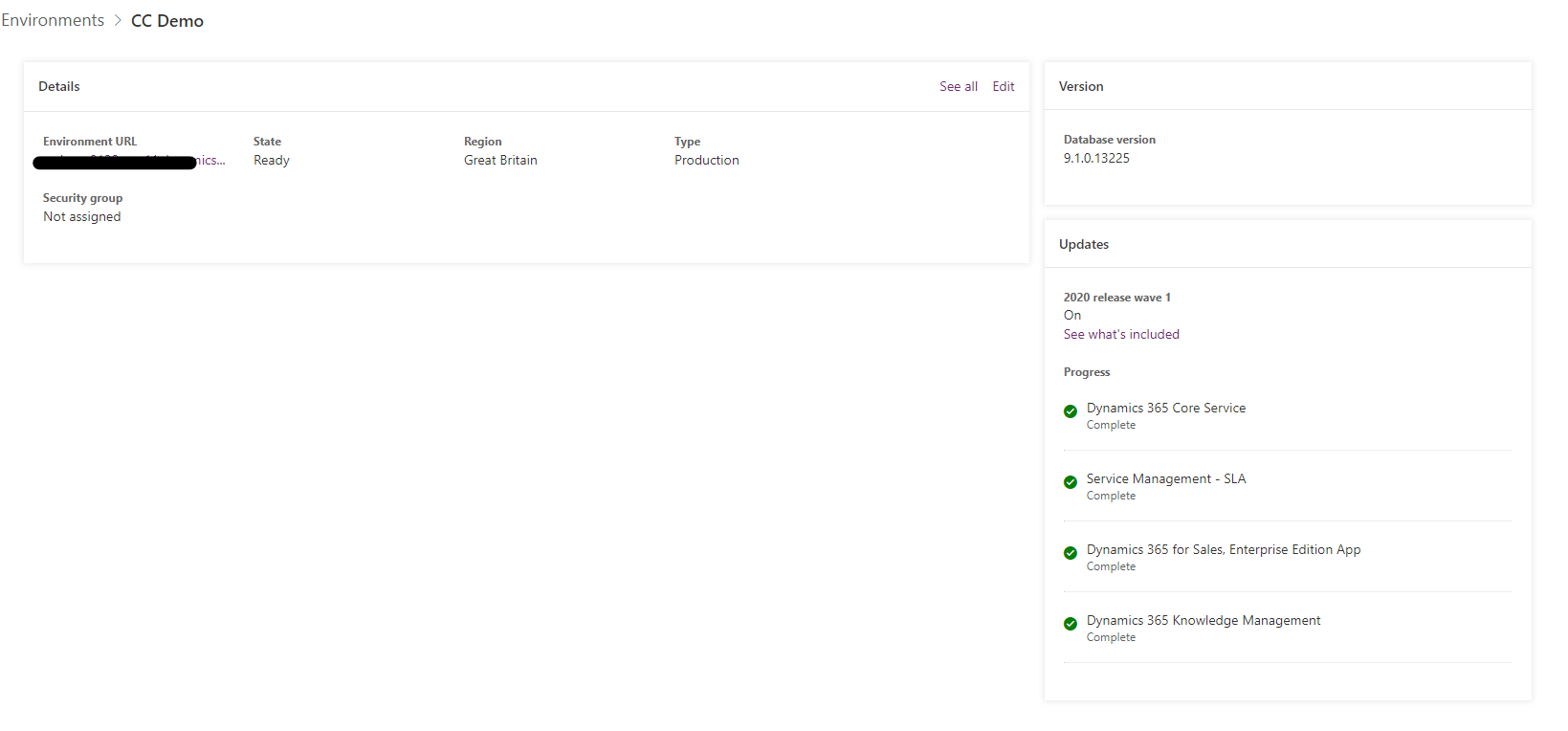 Enable Kanban on Opportunity
The Microsoft documentation here walks you through the steps. For a new feature, having to resort to using the classic customisation interface is something that goes against the grain.
Open make.powerapps.com, select Advanced Settings from the cog top right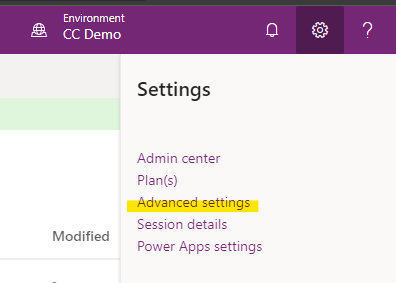 This opens the classic interface where you need to go to Settings \ Customise \ Customise the system. You should add this to a solution obviously, but just for PoC.
Scroll down the entities until you find Opportunity, and select it. The third tab lists the controls that are available to the Opportunity.

Select Add Control then scroll down to Kanban, select it then hit Add.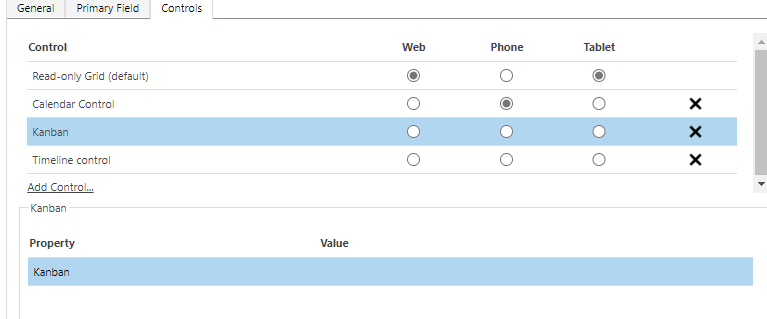 You will then hit Save and Publish.
Displaying the Kanban board
Once this is done, open up the Sales app. Select a view of opportunities. In the top right, select the 3 dots then Show As and choose Kanban.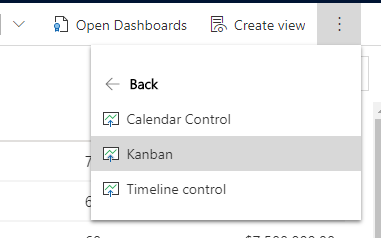 Once this is done, your Sales process is displayed as columns with each opportunity listed

Each column has a count of the number of records and a sum of the estimated revenue for all the records at the status.
You can search the opportunities like any other view and also change it to display the opportunities by status.
The 3 fields on each record can be edited on this screen, allowing for quick editing of the key fields. You can drill down into each record which pops the main form into view.
Each opportunity can be dragged between columns. This triggers the display of the record for you to choose the next stage.
Thoughts
It is a great feature that will be handy for teams to quickly see the state of opportunities.
It is let down by not being able to customise the card display, well I couldn't work it out. You are limited to the owner, estimated revenue and estimated close date. I can understand limiting you to 3 fields, but a customiser should be able to choose. I would assume a card form should be tied to this.
Also, when you drag and drop, even if you have the required fields, the record is displayed. Not really that quick. I would think that if no fields are required for a particular stage change, it should just happen. A bit fiddly.
Finally, the adherence to your process is excellent. I added a step to my sales process and it just re-displayed the Kanban board. No effort.
I am sure this feature will be improved over time, and will be great for those companies that don't customise away from the Microsoft sales process too much.
Default Process only
After working with a client on demoing this in their environment, it became obvious that there is a fundamental caveat with using the Kanban feature.
If you don't use the standard Opportunity Sales Process, don't expect any use out of the new feature as it stands currently. Only the default process is used.
I created an idea here https://experience.dynamics.com/ideas/idea/?ideaid=2548d535-b154-ea11-b698-0003ff68c1c4